How to run a successful [virtual] chapter meeting
In this webinar, our experts with decades of experience supporting fraternity and sorority chapters turn their focus to a new challenge: hosting efficient and effective meetings when distancing requirements are in place. Learn about the five keys to a successful meeting and how to make it happen online: Great meetings are purposeful, engaging, valid, efficient and decision-focused. Join us for this 40 minute webinar and bring your questions! To lead by example, we will keep this meeting shorter than the average webinar, but we bet you'll learn just as much as usual!
One of the suggestions we share is providing members a lot of materials in advance to make sure meetings are focused on action, not just reports. Let's have a chapter workshop, not a chapter lecture! To follow our own advice, check out this primer on virtual meetings so you can come prepared with your best questions!
Fill out the form on this page to
watch the recording!
Original webinar was presented on August 26, 2020
Meet our Panelists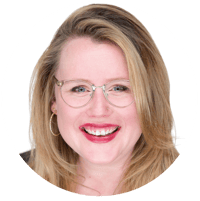 Sam Keltner has worked for Gamma Phi Beta Sorority for seven years and serves as the chief experience officer. In this role, she supervises most areas for the Sorority's operations including collegiate chapter services, Sorority growth, member education, and alumnae engagement. Sam graduated from the University of Northern Iowa with a degree in history and earned her master's degree in college student personnel from Bowling Green State University. Prior to working for Gamma Phi, Sam worked in residence life at a small liberal arts college. Sam lives in Denver, Colorado and (in more typical times) enjoys attending concerts, traveling and trying new restaurants. But presently, she's enjoying extra time at home with her moody French bulldog, Walter.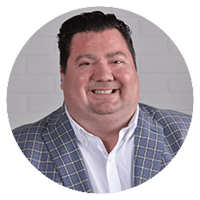 J. B. Goll is the Director of Partner Development for OmegaFi. In his role, J. B. works with national and international fraternal partners in ensuring a successful business relationship and expanding partnerships to provide integrated software and payment solutions.

Prior to his current position, J. B. was the Director of Chapter Services for the Fraternity of Phi Gamma Delta. While at Phi Gam headquarters, J. B. hired and supervised 50 traveling consultants, led six colonizations, planned 27 charterings, and planned and executed four conventions and eight leadership academies.

J. B. is a native Nebraskan and a graduate of the University of Nebraska-Lincoln. J. B. is a fourth generation Greek at UNL and a Fiji legacy. He served as Chapter President and IFC Treasurer during his college years. Currently, he is a fraternity volunteer serving as President of the Bluegrass Graduate Chapter and on the University of Kentucky House Corporation. He resides in Lexington, Kentucky.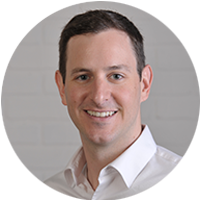 Addison Schopp
is the Vice President of Sales at OmegaFi, a position which allows him to leverage his extensive work background with Sigma Tau Gamma, both operationally
and as treasurer of the National House Corporation. Addison also served as a chapter advisor and local house corporation board member.
His mission is
to provide optimal solutions to his national partners in the Greek space.
Created for members of the Fraternity and Sorority community and anyone interested in learning more about the topic stated above.