Scrum and Sprint:
Using IT productivity tools to manage your board and staff to actually get things done

Leveraging technology and IT productivity tools to keep your teams informed and focused on manageable segments of larger projects to maintain progress even during busy times. With these tools, your teams can stay productive instead of busy.
Watch the Recording!
Fill out the form to gain access to the recorded session.
About The Presenter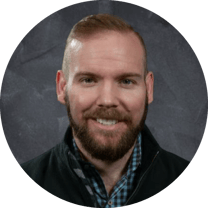 Patrick F. Jessee, JD, CAE is an experienced C-Suite executive in both the nonprofit (previously serving as CEO for Delta Sigma Phi Fraternity & Foundation) and for-profit spaces, has extensive board leadership experience (from both the volunteer and CEO perspective), and maintains his Certified Association Executive credential through ASAE. He has extensive legal experience, both as a corporate attorney in DC and as in-house counsel. Patrick finds value in supporting companies in navigating strategy and governance, and aligning both with daily operations to ensure accountability, execution, and overall operational excellence.