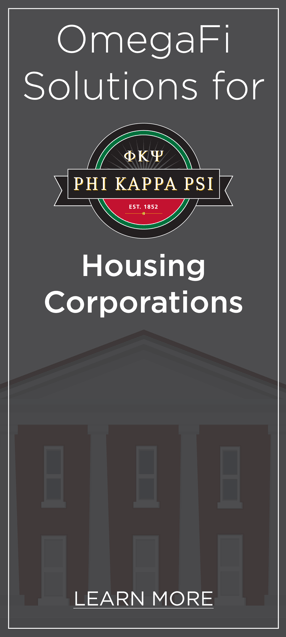 Partnership Benefits
OmegaFi is honored to be the exclusive financial provider for Phi Kappa Psi chapters nationwide. Our services can also grealty benefit House Corporations through offering a full time staff, ensuring housing operations are running smoothly.
An OmegaFi partnerhsip can help you:
Easily bill and collect rent.

Make sure vendors are paid on time.

Manage leases and housing contracts online.
Learn more today by contacting us through the form
on this page!