Did COVID Kill the Consultant Program?

When KPIs reign, can we afford for our consultant staff to visit chapters merely to fly the flag as HQ ambassador? Some groups still believe in the model and others think COVID proved something they already knew: tele-coaching is more effective than travel. Let's review both perspectives.
Watch the Recording!
Fill out the form to gain access to the recorded session.
The Moderator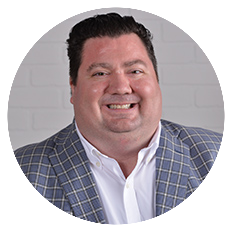 J. B. Goll is the Director of Partner Development for Omega Financial. In his role, J. B. works with national and international fraternal partners in ensuring a successful business relationship and expanding partnerships to provide integrated software and payment solutions. Prior to his current position,
J. B. was the Director of Chapter Services for the Fraternity of Phi Gamma Delta. J. B. is a native Nebraskan and a graduate of the University of Nebraska-Lincoln. He currently resides in Lexington, Kentucky.