Is Your Chapter's Fall Budget Pandemic-ready?
Is Your Chapter's Fall Budget Pandemic-ready? Our experts talk about balancing financial strength with flexibility. Covid-19 has left us with a fall semester that will look different across the country. In this webinar, we'll help you think through budget scenarios for your campus's plan and how OmegaFi's tools can help you get ready.
Fill out the form on this page to access the recording!
Webinar was recorded live on July 22, 2020
Meet our Panelists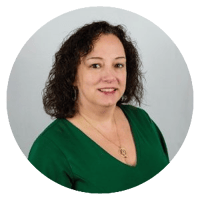 Michele Camarco, CAE has over 23 years experience in the nonprofit membership association financial arena with 20 of them directly in Greek Headquarters executive team leadership. She was the previous finance director for Delta Upsilon and then Zeta Beta Tau before becoming the first non-member CFO for Lambda Chi Alpha, a position she held for almost eight years before she joined Alpha Gamma Delta in the summer of 2016. Michele serves AGD as the Director of Finance and Operations.
Michele is a 1994 graduate of Central Connecticut State University where she earned a bachelor's degree in accounting. She earned her CAE (certified association executive) in 2015 from the American Society of Association Executives.
Michele is the mother of 4 daughters, an avid Colts fan and a long-time volunteer within the Indianapolis community. She currently sits on the Finance Committee for the Assistance League of Indianapolis, the Audit Committee for the Association of Fraternity/Sorority Advisors Foundation, the Membership Committee for Executive Women in Finance and volunteers as a chapter advisor for Beta Theta Pi at Butler University.
Michele was initiated into Alpha Gamma Delta in 2018 as an alumna initiate from North Dakota State University.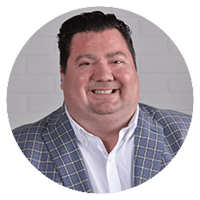 J. B. Goll is the Director of Partner Development for OmegaFi. In his role, J. B. works with national and international fraternal partners in ensuring a successful business relationship and expanding partnerships to provide integrated software and payment solutions.

Prior to his current position, J. B. was the Director of Chapter Services for the Fraternity of Phi Gamma Delta. While at Phi Gam headquarters, J. B. hired and supervised 50 traveling consultants, led six colonizations, planned 27 charterings, and planned and executed four conventions and eight leadership academies.

J. B. is a native Nebraskan and a graduate of the University of Nebraska-Lincoln. J. B. is a fourth generation Greek at UNL and a Fiji legacy. He served as Chapter President and IFC Treasurer during his college years. Currently, he is a fraternity volunteer serving as President of the Bluegrass Graduate Chapter and on the University of Kentucky House Corporation. He resides in Lexington, Kentucky.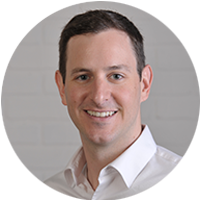 Addison Schopp
is the Vice President of Sales at OmegaFi, a position which allows him to leverage his extensive work background with Sigma Tau Gamma, both operationally
and as treasurer of the National House Corporation. Addison also served as a chapter advisor and local house corporation board member.
His mission is
to provide optimal solutions to his national partners in the Greek space.
Created for members of the Fraternity and Sorority community and anyone interested in learning more about the topic stated above.