We want to better understand you!
In a short chat, we can help provide the right solutions for your financial, data and communication needs. We're really good listeners. Trained to solve the most complex organization enigmas.
Let's chat!
Discover more about your unique organization, chapter or members.
Discuss your goals for financial, database, communication and recruitment.
Talk about the features of OmegaFi's suite of services built to make your job easier.
Chat through how other groups use our solutions.
Show you a demo of the products you're interested in learning about.
Sign up to learn more and receive a quick demo of our products by completing the form and clicking "Submit".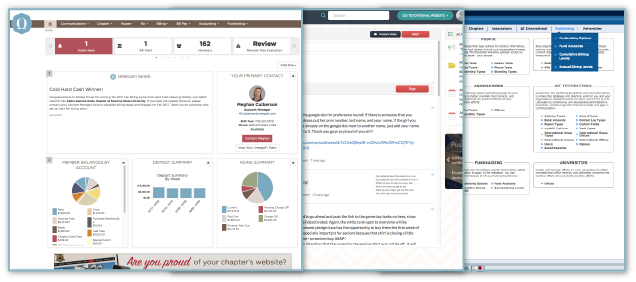 Have questions about an OmegaFi product or service you are currently using? Contact a member of our support team.